Bethel Sozo Board Members Biographies
Dr. (Mrs.) Mina Bajomo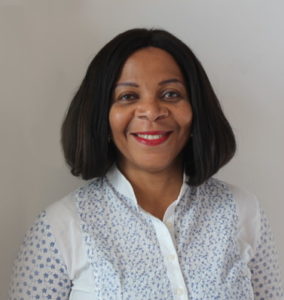 Mina Bajomo is the Kingdom Pastor at Holy Trinity Swiss Cottage. Co-leader of Healing ministries and Bethel Sozo Ministries at Holy Trinity Church, Swiss Cottage, London. Also, Co-founder of Lapis Lazuli Ministries and Sub-Facilitator of Bethel Sozo Network Nigeria. Dr (Mrs.) Mina Bajomo encourages people to be emboldened by the Holy Spirit and walk in all that Jesus accomplished on the cross. She is powerfully used by God in prophetic intercession, spiritual warfare, inner healing and physical healing.   Dr. Mina has a PhD from University of Birmingham in the United Kingdom. She lectured in Industrial and Medical Microbiology in Namibia and Nigeria. She is married to Femi Bajomo and they are blessed with four children and one grandchild.
Mr. Femi Bajomo
Femi Bajomo is on the leadership at the Holy Trinity Church, Swiss Cottage, London. He serves as the church warden. Mr Bajomo is also Co-founder of Lapis Lazuli Ministries and heads up an Oil company. He is committed to the expansion of God's Kingdom here on earth. He serves on Prayer and Healing teams and encourages others to step into the fullness of what Jesus accomplished for them.  Femi Bajomo studied Chemical Engineering and has a Masters in Engineering Production from University of Birmingham, United Kingdom.  He is married to Dr. (Mrs.) Mina Bajomo and they are blessed with four children and one grandchild.
---
Mrs Sola Momoh
Sola Momoh is the Vice Chairman of Channels Media Group, including its internationally acclaimed flagship company, Channels Television. With over 30 years' experience in media entrepreneurship, Sola's areas of core competency are in Business Development, Commercial Strategy, Finance and Investments, as well as Human Capital Development. She was a director at the Convention on Business Integrity, a non-governmental agency that entrenches transparency and due process.  An excellent home engineer, Sola loves travelling and reading. She is in leadership positions in the Christian Societies and Bible Fellowships she belongs to.
Trish Riley
Trish Riley has a passion for reconnecting hearts back to God the Father, God the Son and God the Holy Spirit through Bethel Sozo. She seeks out those who require emotional healing and brings release from bondage. She is blessed with two beautiful daughters and five grand children. Trish is currently the Finance and Office Manager at Holy Trinity Swiss Cottage. She was formerly Assistant Accountant at Hilton College South Africa.
---
Dr Gubby Ayida
Gubby Ayida (GA) is a Consultant Obstetrician and Gynecologist at Chelsea and Westminster Hospital in London Uk. With a background in NHS management and clinical leadership, Gubby Ayida  is Associate Medical Director for Strategic Programmes for the Hospital.
Gubby Ayida is also Founder/CEO of the Women's Wellness Centre (WWC) a high end private healthcare facility that caters to all aspects of women's health.  She serves on the Board of Friendship Bible Fellowship Ministry (FBFM) and is dedicated to connecting women with each other, their community and God through evangelism, leadership, discipleship and prayer. GA has been partnering with Lapis Lazuli Ministries since its inception.  She joined the Lapis Sozo team after becoming a raving fan after achieving incredible personal benefits from her own Sozo and never tired of seeing the freedom, restoration and release Sozoees experience.
Ms. Lara Cookey
Lara Cookey is a prophetic artist, designer, blogger and award winning entrepreneur. She started out her work life as an interior architect having graduated with a BA Honours in Interior Design from Middlesex University, U.K. Her passion to educate children with culturally relevant items produced a body of work which won her recognition in the education space in the Pan African Women Invent and Innovate (PAWII 2005) Top Ten Recognition award.
Lara uses her creative gifting to express Kingdom truths in the written and spoken word and in artwork. Having received much from the Lord, she has embarked on a journey to empower others. Through her life story of personal freedom which recently gained additional expression in the Sozo ministry, she reaches out in sharing her insights .She is married to the architect Sam Cookey and they have three lovely children.